Zahlungsarten:
Vorkasse, Rechnung

The ABC of Joining - International Industry Guide
A quick and reliable way of finding the right business partners, being found yourself or gaining an overview of the market - this is ensured by The ABC of Joining, the international industry guide for joining technology.
As a result of the clear classification according to subject areas, you can find the appropriate manufacturers, dealers and service providers simply and precisely with us.
The industry guide is published alternately in our trade journals "SCHWEISSEN UND SCHNEIDEN" and "DER PRAKTIKER" as well as in every issue of "WELDING AND CUTTING"
You want to be present?
The information listed below we have assemble for you:
oxy-fuel gas cutting
(850)
1

Dodek GmbH & Co. KG
Lauzstraße 2
D-88410 Bad
Phone: +49 (0)7564/94895-0
Telefax: +49 (0)7564/94895-9
2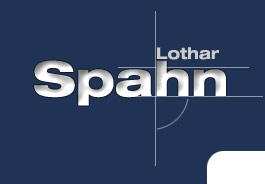 Lothar Spahn Konstruktionsbüro
Zum Taubengarten 31
D-63571 Gelnhausen
Phone: +49 (0)6051/883236
Telefax: +49 (0)6051/3512
3
Valk Welding B. V.
Staalindustrieweg 15
NL-2952 AT
Phone: +31 78/6917011
Telefax: +31 78/6919515